Carer Electric Forklift
Carer Forklifts Electric Forklift Trucks  Lonestar Forklift is proud to offer OEM Carer forklift parts. As an authorized Carer dealer, we provide genuine, up-to-date parts for all models of Carer lift trucks. Depending on availability, we can either ship your order directly to your door, or have it reserved for pick up at one of our 7 locations in Texas.Carer Forklifts bd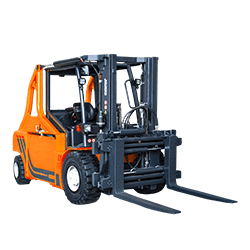 Advantages to Buying Carer Parts from Lonestar Forklift
Thousands of Parts Ready to Ship – Lonestar Forklift stocks thousands of Carer lift truck parts every day! By utilizing our 6 locations in Dallas, Garland, Longview, San Antonio, Houston, and Midland, we can quickly pick and ship your order to you or have it reserved for pick up.
Carer Electric Forklift Specialists – With access to various Carer forklift manuals, parts lists, and other literature, our team at Lonestar Forklift is thoroughly experienced with all Carer models. This means that there's absolutely no guesswork involved in the picking and sourcing process. As a result, you'll receive the correct parts every time you need them.
Top-Notch Technical Support – World-class customer support is one of the pillars of Lonestar Forklift. We understand the financial burdens of downtime and the reduction in productivity that occurs as a result. That's why we work hard to get you the parts you need as soon as you place your order. You can always count on us to get the job done fast, and to get it right the first time.
Carer Quality –  When there's no room for error, you need quality you can trust. For quality that stands up to any task, look no further than genuine Carer lift truck parts. Each replacement part is thoroughly tested to ensure they meet or exceed the high standards of the electric forklift market. All OEM Carer parts are backed by a complete 6-month warranty, allowing you to operate with confidence.
Capacity 13,000 -19,600 lbs.
Load Center 24″.
Voltage 96V.
Tires C-SE.
Motor AC.
Brakes Oil-bath brakes.
Travel speed 11.18 mph.
Hoisting speed 1.57 f/s.
Battery 96V 1395Ah.
| Name | Details |
| --- | --- |
| Model | F60H |
| Brand | Carer |
| Origin | China |
| Capacity | 13,000 -19,600 lbs. |
| Load Center | 24″ |
| Voltage | 96V |
| Tires | C-SE |
| Motor | AC |
| Brakes | Oil-bath brakes |
| Travel speed | 11.18 mph |
| Hoisting speed | 1.57 f/s |
| Battery | 96V 1395Ah |
Download PDF: Carer Electric Forklift PDF